Common Misconceptions About Custom Home Building: UNCOVERED!
Download Our Infographic!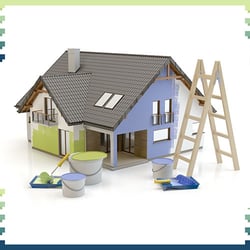 Many people approach the idea of building a custom home with some apprehension. Whether it's cost overruns, building delays, or worry over the sheer number of decisions that must be made, the custom home building process can seem overwhelming.
We took the top ten most common myths about custom home building and created a nice, easy-to-read infographic where we outline the truth about what it's really like to design and build your own home.
Some of the myths we are uncovering include:
Construction loans are too hard to get
Building a custom home is too expensive
There are WAY too many hidden costs
I won't know what my home looks like until it is completely done
and more!
To download our infographic, fill out the form on this page and request your free copy of our Common Misconceptions of Custom Home Building Infographic. Once you fill out the form you'll be directed to the page to download your copy instantly!